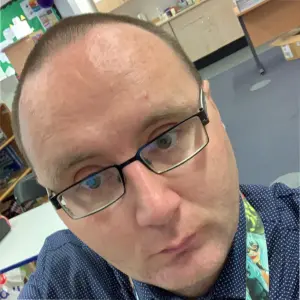 Online English Tutor Conor
Conor 5.0
University College Dublin - English& History, Social and Cultural History of Medicine - MA
Experienced and passionate English and History teacher who works closely with students in order for them to succeed.
Recent Students:

0

Total Hours:

0

Last Online:

13 Sep 2021

All-time Students:

0

Total Classes:

0

Signed Up:

14 Apr 2021
About Me
I'm a qualified English& History teacher and have been living and working in the UK since 2014. I have had extensive experience in a wide range of schools (both state and independent) and have been tutoring for over a decade. I am confident that I can help students achieve their goals.
Tutor Experience
I have been tutoring for over ten years-I began as an undergraduate whilst studying in Dublin. I have extensive experience with English, Common Entrance and History.
I have been working in the United Kingdom since 2014 and am a fully qualified and passionate teacher. My approach is to work closely with the pupil, establish their goals and work towards them. I pride myself on establishing a positive rapport with those that I teach, whether in the classroom or in private tuition.
I am confident that I can help you achieve your full potential.
Topic Expertise
GCSE, A-Level, Common Entrance
AQA, CCEA, Edexcel, OCR and WJEC.