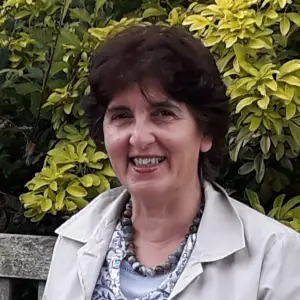 Online null Tutor Cecilia
Cecilia 0.0

41 classes
London - Linguistics - MA
I am an enthusiastic and committed teacher with over twenty years experience of teaching in English schools, both at primary and at secondary level. I am currently teaching Latin to students from year 9 to Year 13 and Classical Civilisation in the Sixth Form. My students regularly exceed their target grades and I mentor teacher trainees. I am a mother tongue speaker of Italian and hold a PGCE as well as a masters degree in the teaching of a second language. Over the last ten years I have taught mostly classical subjects, including Latin at all levels and have successfully prepared students for GCSE and A level in Italian, Latin and Classical Civilisation, including Oxbridge candidates. I have also taught adult education classes and have tutored a number of private students, aged 10 to 60! I enjoy the flexibility of online tutoring, which I have found to be very effective in delivering excellent sessions.
Recent Students:

1

Total Hours:

39

Last Online:

27 Apr 2023

All-time Students:

7

Total Classes:

41

Signed Up:

17 Sep 2018
About Me
I am a keen reader of historical novels, Robert Harris' trilogy of Cicero is one of my favourite books. I enjoy detective novels, especially Simenon, which I love to read in the original French.
Tutor Experience
I have taught Italian, Latin and Classical Civilisation to A level for many years. I love my subjects and love helping students develop their understanding and grow in confidence.
I am an examiner for OCR both at GCSE and A level, this enables me to teach very effectively for exam success.
Client Reviews
Really good class. A few issues with screen sharing and sizing of powerpoint but all good.
Juliet

-
Italian
My daughter says Cecilia is very nice and patience. And her teaching is clear. Sidra has started enjoying Latin more now since she began taking lessons from Cecilia.
Sidra

-
Latin
very good
Sidra

-
Latin