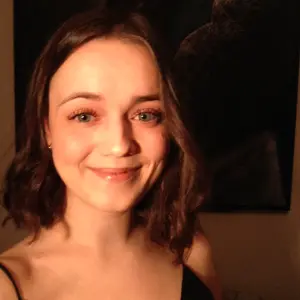 Online Tutor
Sophia 5.0

23 classes
University of Oxford - History - BA
I am an Oxford University graduate who wants to get the best out of every student. Everyone learns differently so I tailor my teaching to each individual.
Recent Students:

0

Total Hours:

25

Last Online:

19 Mar 2021

All-time Students:

8

Total Classes:

23

Signed Up:

21 Feb 2017
About Me
It is my interest in my subjects beyond the curriculum which helps me to be a good tutor. I enjoy sewing historical and literary costumes, visiting exciting new exhibitions, as well as creative writing and literary critique, for which I have won awards. I have also travelled around much of Europe and visited non-European countries such as Morocco, India, the United Arab Emirates and Vietnam.
Tutor Experience
I have just completed a postgraduate degree (MPhil) at the University of Oxford and also have a BA in History (Honours) from Oxford. I received A*A*A*A at A Level in History, German, Philosophy and Classical Civilisation. While I am relatively new to Spires, I have over 400 hours of experience on other tutoring sites, tutoring a great variety of topics and exam boards. I have received only 5* ratings and reviews for this, both here and on other sites.

The experience that I have gained from observing lessons and teaching supervised classes in schools has taught me that interactive teaching is the gateway to academic achievement. I will use a variety of methods such as mind maps, acronyms, quizzes and diagrams to help you reach the next academic level. I want to help you get to grips with the subject material, while giving you the confidence to use the right exam and essay techniques to get the grades you deserve. Everyone learns differently so I will tailor my teaching to your learning style and exam board. I look forward to hearing from you.
Topic Expertise
History - The Tudors (GCSE, A Level), Source Papers, Exam Preparation, Essay Writing, Past Papers.

Religious Studies - Christianity, Islam, Philosophical and Ethical Issues in the Modern World.

Classical Civilisation - The Iliad, Homer, Myth and Religion, Women in the Ancient World.

Personal Statements - I have substantial experience with the writing of successful personal statements, both personally and in helping students with their applications.

Oxbridge Preparation - Having successfully been through the process myself, both at undergraduate and postgraduate level, I am keen to help others with the application process.

HAT - Having been through the process of preparing for the HAT myself, as well as having helped multiple students to prepare, I have a lot of experience with the HAT.