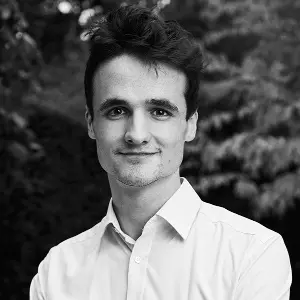 Online Latin Tutor Archie
Archie 5.0

133 classes
Cambridge - Double 1st - Classics
Approachable tutor with a great eye for detail.
Recent Students:

0

Total Hours:

128

Last Online:

27 Dec 2022

All-time Students:

8

Total Classes:

133

Signed Up:

24 Oct 2018
About Me
I am a keen writer of comedy, and have written and performed in a musical sketch for Comic Relief, and a sketch show for Sky. I have taken shows to the Edinburgh Festival Fringe for the last 5 years. I also am an avid musician and play saxophone to diploma level.
Tutor Experience
I have been a private tutor for over 3-years, teaching Classical subjects up to A-Level (OCR, Pre-U). I also have a year's classroom experience teaching Latin & Ancient Greek, including Oxbridge entrance, up to A-Level at Dulwich College, which has really benefited my ability to communicate ideas clearly, and of course has given me a much more nuanced understanding of syllabus requirements.

I believe that the best one-to-one tutors create a positive and approachable working environment, and experience tells me this is the best way to achieve high results. I aim to build a friendly atmosphere that allows students to push themselves towards their potential. I know that a key part of developing a student's self-belief is pin-pointing the best method of learning for the individual, and as such I am always looking for different ways to teach a subject that might help build confidence and understanding. I have been trained in 7+ and 11+ exam tuition.

Client Reviews
Really good start. Practical improvements made
sarah

-
Classical Civilisation
it was amazing!!! Thanks Archie!!!
Vanessa

-
Classical Civilisation