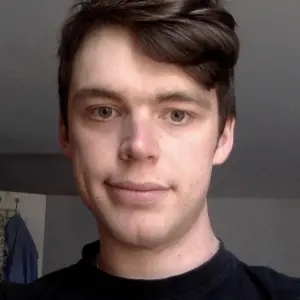 Online Religious Studies Tutor Harry
Harry 5.0
University of Oxford - Theology and Religion - PhD
Experienced tutor in Theology, Philosophy and Modern Languages (German and Russian).
Recent Students:

0

Total Hours:

0

Last Online:

23 Mar 2023

All-time Students:

0

Total Classes:

0

Signed Up:

08 Nov 2022
About Me
I have a PhD in Theology and Religion from the University of Oxford. I specialise in Philosophy of Religion, Post-Kantian Philosophy and Russian philosophy. I also have a BA in modern languages (German and Russian) and an MA in Theology.

My PhD thesis is entitled 'The Critique of Kantian Epistemology in the Early Religious Philosophy of S. L. Frank'. This thesis presents the first comprehensive study of the early thought of the Russian religious philosopher Semyon Frank (1877-1950).

I have extensive experience of teaching, both within and outside of the university setting. I have worked as a tutor for two terms on the module 'Philosophy of Religion' at the University of Oxford (Brasenose College). I was responsible for the content of the course and the method of teaching. I provided reading lists and set questions. The student would then write a short essay which I would mark. During the tutorial we would discuss the arguments of the essay and seek areas for improvement. Although the content of my course was mainly recent analytic philosophy of religion, I was also able to introduce the student to the ideas of some historical figures such as Kant, Schelling and Hegel.

I have also lectured for the Theology faculty on the paper 'Key Themes in Systematic Theology', covering Christology, Ecclesiology and Eco-Feminism. The lectures were text-based and involved a contextualisation of the given text and a critical exposition, they also concluded with seminar-style discussion. I have additional experience in teaching languages (English, German, Russian) both in Siberia and in the UK.
Tutor Experience
Lecturer, Key Themes in Systematic Theology, Faculty of Theology and Religion
University of Oxford

Tutor, Philosophy of Religion, Brasenose College, University of Oxford

Online Tutor in German, Russian and English languages,

Teacher of English Language, Tomsk State Pedagogical University.
Topic Expertise
Theology, Philosophy, German, Russian